Use Vision to Motivate Others in a Strategic Direction: A Key Tool in a Tough Economy
Inspiring Strategic Directions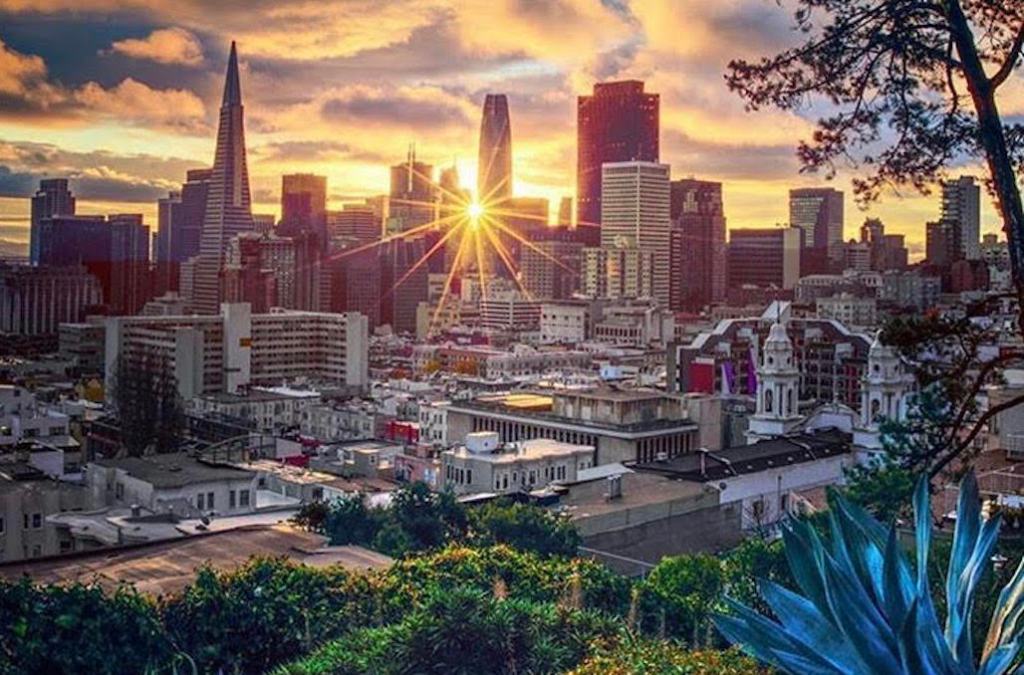 Use Vision to Motivate Others in a Strategic Direction: A Key Tool in a Tough Economy
by Dr. Marilyn Manning
In a tough economy it is more important than ever to study market trends, take inventory, re-examine your values, and create and communicate a vision that positions you and your organization as innovative leaders. Why is this important? With bankruptcies and failures and government bailouts, people want to do business with successful organizations, which will be there when the economy rebounds.
Organizational vision is the future the organization seeks to create, based upon their unique strengths and values, in the current market environment.
Research from major consulting firms including Gallup, Hewitt and Mercer suggest that when employees are connected to something bigger than their jobs, they are more satisfied in their jobs, and motivated to give their best to their jobs. It turns out an organization's vision is one of the major ways that connect employees to the bigger picture.
How does an employee on a manufacturing line feel good about their job? They know that Quality is Job 1. They know their company has the greenest car in the industry. They know they are helping the environment with every widget they tighten.
How do they get connected with this?
By their leadership sharing and communicating the organization's vision for success. Leadership's role is to develop, communicate, and reiterate your organizational vision statement. With change happening at warp speed, reexamining your vision statements annually is a sound business practice. Project yourself out one, two, three, or even five years. What is your potential and what could you and your organization become?
A vision provides a driving force. It is clear, specific and simple. You should be able to easily integrate it, apply it to all of your decision making, articulate it without having to read the text, and to act upon it.
An in-depth, thoughtful vision process can be a major motivator. An authentic vision comes from your soul and your team's soul, and touches the heart. A team that is emotionally moved by their vision has the strength to overcome the rough spots and the ups and downs any business faces including the current tough economy. With a clear vision for your business, you are creating a picture of your future. You can then work backwards, identifying priorities and what needs to be done to actualize the end result.
When you work on your vision, consider your strategic focus, your market place competitive advantage, what makes you unique and marketable, how you add value to others, your current competencies, and your deeply felt values.
The Consulting Team uses the following as a blueprint for a successful visioning and strategic planning process when working with clients, from small businesses to large companies. To know your potential and possibilities, you have to access where you are, your competencies, your vulnerabilities, your competition, and society's trends.
Take Inventory:
Identify all of your clients, customers, suppliers, etc.
Analyze what they need from you – try a phone survey
Identify key trends in business, the economy, technology
Conduct a thorough inventory of your organization's competencies: list expertise, strengths, staff training, education, industry knowledge, leadership talents, etc.
Then decide the future your organization can create.
Create your vision statement. Communicate it.
This is a win for motivation. Your staff is connected to the bigger picture. You reap the benefits of their motivational energy.
Your staff will want to keep their skills current. Sponsoring training and coaching which increases their skills while advancing your organizational vision is a win-win for motivation. It is tempting when budgets are tight to cut back on training since revenues are down. By using slower times to increase staff skills, you position your organization to thrive when the economy rebounds.
Your vision statement will be helpful in aligning investment and management priorities. Janelle Barlow, Ph.D., CSP, and author of "A Complaint is a Gift" observes: "Everything is speeding up. Many of us will have to walk away from business because we are already committed. The trend of shrinking lead-time will require us to be much more flexible in how we do things. We must simply get things done in advance, so when a client has immediate needs, we can devote time to them and not worry about other projects being seriously impacted." Knowing your priorities and future direction helps you organize your efforts.
The Consulting Team works with their clients to help them develop their mission and vision statements. Since last year, many organizations have changed direction in reaction to changes in the financial sector or banking practices. We are getting calls from past clients sharing that they need to re-do visions and plans because so much as changed.
Examples of some of our clients' vision statements developed in this strategic planning and visioning process:
City of Hayward Police Department: "We seek to be a leader in law enforcement service delivery that ensures a safe, secure and desirable community."
Monterey County Road Maintenance Division: "We do roads right."
Goodwill of East Bay: "Goodwill will be recognized as the provider of paths to self sufficiency for the disadvantaged and disabled."
Can you see how these would motivate workers?
Bette Price, in her book "True Leaders: How Exceptional CEO's and Presidents Make a Difference by Building People and Profits," gives this advice: "There's a growing trend to select leaders who have a sincere desire to help people and who show a sense of caring and aligned values. They want leaders they can trust to live the values. Leaders also need to be visionary thinkers, linking opportunities to implementation." In today's environment where financial considerations seem to take highest priority, it turns out that trust is rarely about finances, but is often more about leadership values and their vision.
Want to motivate your organization to be more effective and have your workers give their best, no matter what their job title is? Create and communicate an organizational vision that your employees would be proud to call their own.