Conflict Resolution and Mediation
"Our ongoing relationship with The Consulting Team has given us the confidence that come what may, we will be able to work it out and move forward. Rules of engagement developed in mediation sessions have changed how we behave individually and as a group."
Gail Lang, Chief Operating Officer, Minami Tamaki, LLP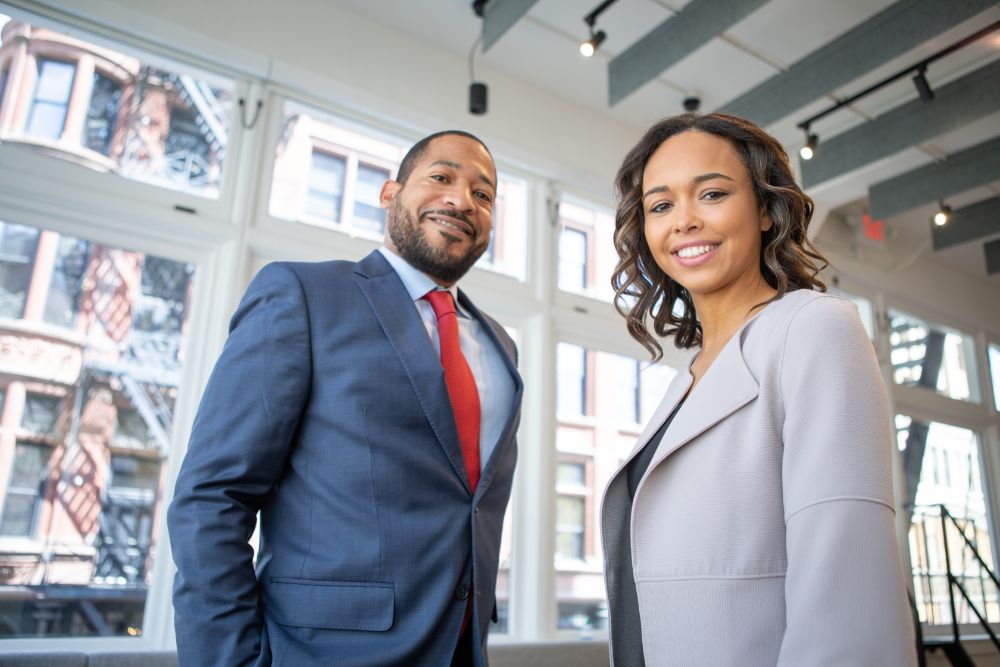 Appreciative Inquiry:
A Positive Approach for Managing Conflict and Change
We use Appreciative Inquiry (AI), a refreshing organizational development approach from Case Western University. It allows us to resolve problems and challenges from the individual and team's strengths rather than asking, "What's wrong?" We build an awareness of the power of appreciation by modeling, then coach how to ask the right questions and how to listen attentively.
We use this positive approach to build self-awareness, trust, and accountability. Since we are also all seasoned trainers, we use our training models, modules, case studies, and exercises in our coaching, conflict mediation, and team-building processes. Our clients learn management techniques and skills to overcome disruptive behaviors and resistance. They learn how to manage interactions to engender respect, trust, and professionalism and navigate more quickly through any changes.
Supervisor Lost His Cool:
Inappropriate remarks by a supervisor to a staff member prompted a department head to request The Consulting Team to assess issues and coach the offending supervisor. The Consulting Team, using the EQi Emotional Intelligence 360˚ Evaluation, provided vital and useful feedback on how others perceived him. We gave individualized coaching to the man based on primary improvement opportunities. The supervisor reported he received support and new skills from the coaching session. His boss and the department head saw great improvement in both his attitude and job performance.
Make Appropriate
Interventions
Are you getting bogged down dealing with interpersonal disagreements or other sticky issues?
Do you find yourself wasting energy trying to accommodate egos instead of focusing on the critical challenges?
Are you facing complaints that could erupt into a lawsuit?
Unresolved conflicts and miscommunication waste enormous amounts of time and energy. There is also a bottom-line cost in lost productivity, negative perceptions, and increased stress. Resolving conflicts and addressing difficult behaviors can actually increase productivity, creativity, and morale. Through reaching agreements and resolution, you will generate respect for diverse styles and perspectives, thus encouraging positive contributions and engagement.
The Consulting Team specializes in mediating interpersonal conflicts and in coaching leaders and individuals to have courageous conversations using our unique models. We challenge our clients to expand their thinking and become aware of their filters and unconscious biases.
We work with all teams to create value-based agreements about how to behave toward each other and with customers. We show you ways to integrate these agreements into your team interactions, formal meetings, and performance expectations.
Our processes help you save time and energy by resolving conflicts, whether they be long-standing issues or fresh disputes. Our clients enhance their communication skills and build the confidence to make appropriate interventions with transparency and integrity.
Leader Inherits Rebellious Team:
A long-term client recently took over a major government agency impacted by eroded trust and unresolved personnel and work issues. He called on The Consulting Team to blast through smoldering resentments and help him forge a new start. We created a safe environment in which we facilitated an exercise that cut through the trust concerns and underlying contentions. The group dynamics shifted immediately to re-form a healthy, productive team.